Learn more about the perks of buying eBay Refurbished Phones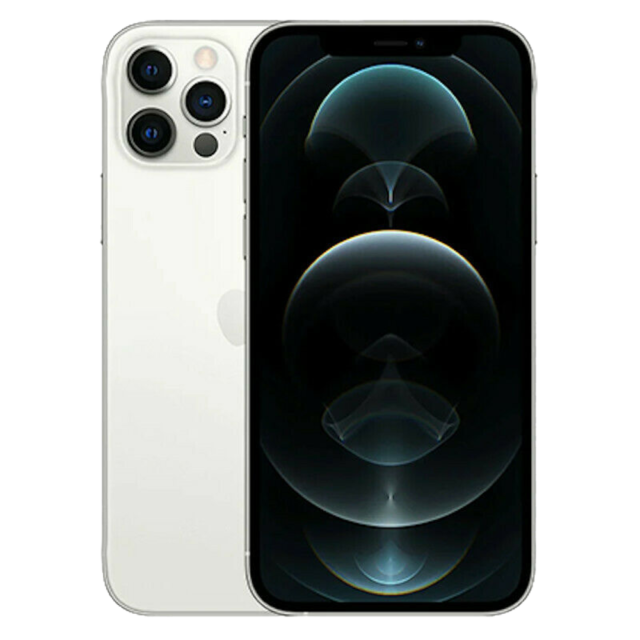 eBay Refurbished phones are sorted into four grades based on condition: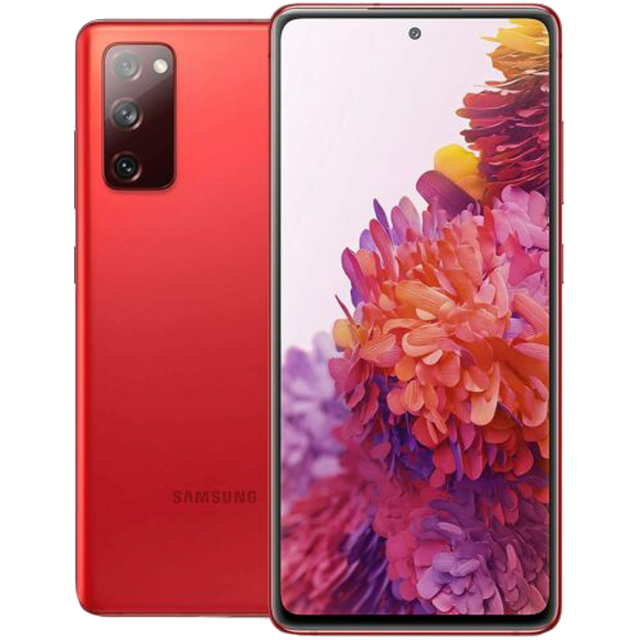 Certified Refurbished

The top grade in our program, Certified Refurbished smartphones are in pristine, like-new condition and have been professionally inspected, cleaned, and refurbished by the manufacturer or a manufacturer-approved vendor. Phones are guaranteed to be fully functional with 100% battery life.

You'll receive the instruction manual, and all accessories included with a new phone. Accessories may be original or new, but always in perfect working order. This grade is exclusively available through a partnership with Samsung. Certified Refurbished products are covered by a two-year Allstate warranty.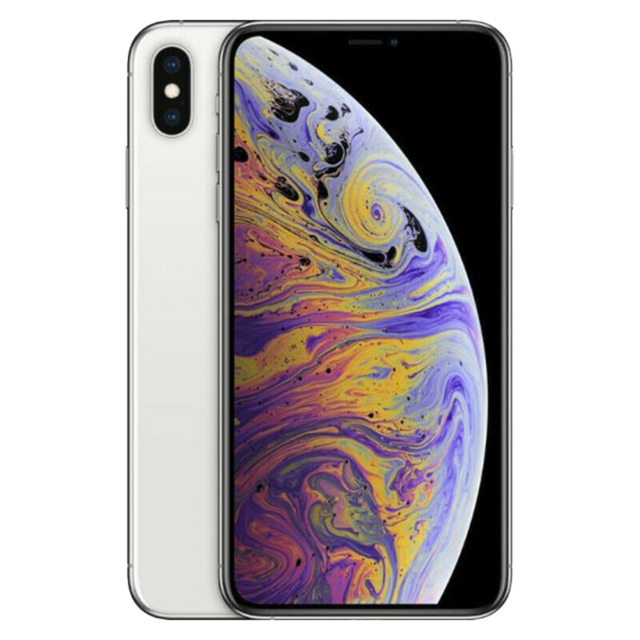 Excellent Refurbished

This grade is ideal for shoppers interested in purchasing a phone without easily recognizable signs of prior use. Devices arrive in like-new condition and are free of visible screen scratches and dents, and have a minimum battery life that is at least 85% of the original specification. Your smartphone will have been professionally refurbished, inspected, and cleaned by a qualified seller to ensure it arrives in Excellent condition.

It will arrive in new generic packaging and all accessories initially sold with it are provided in working order as original or new items. Excellent Refurbished items are covered by a one-year Allstate warranty.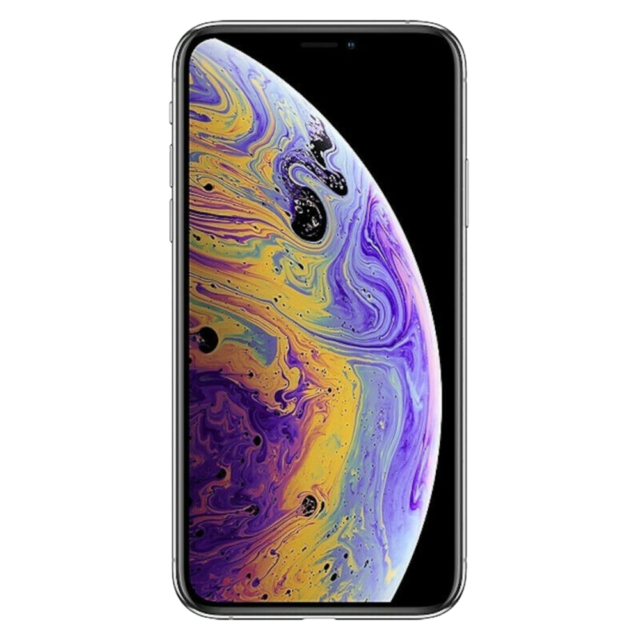 Very Good Refurbished

Buyers looking for a phone who are willing to accept minor cosmetic blemishes should consider a device of this grade. Your smartphone may show slight signs of wear, including light body scratches, but will be fully functional with a minimum battery life that is at least 80% of the original specification.

The phone must pass a 30-point inspection and will have been refurbished and cleaned to Very Good condition by a qualified seller. It will arrive in new generic packaging and all accessories initially sold with it are provided in working order as original or new items. Very Good Refurbished items are covered by a one-year Allstate warranty.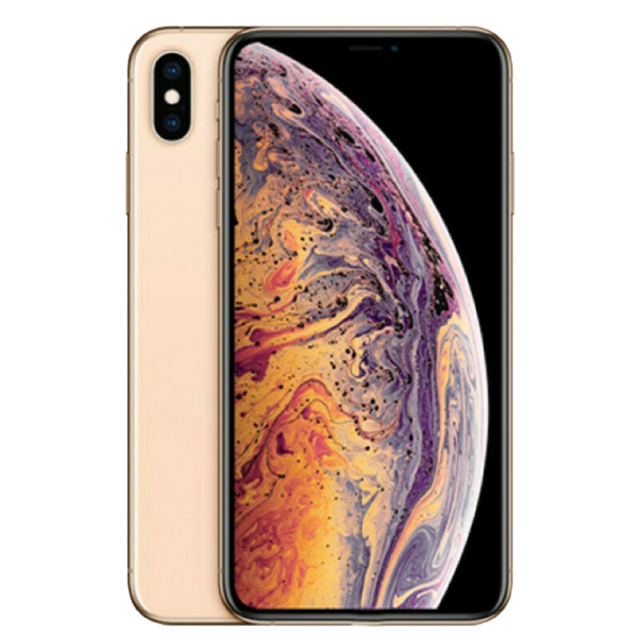 Good Refurbished

If you don't mind moderate wear, shop for a phone that's been graded Good Refurbished. The device may show scuffs, scratches, dings, and faint discoloration, but they won't impact the phone's functionality. Battery life is guaranteed to be at least 80% of the original specification.

Qualified sellers refurbish, inspect, and clean the phone to Good condition. It will arrive in new generic packaging and all accessories initially sold with it are provided in working order as original or new items. Good Refurbished items are covered by a one-year Allstate warranty.
eBay Refurbished Buyer Protections
We want you to feel confident in your purchase, which is why phones graded Certified Refurbished, Excellent Refurbished, Very Good Refurbished, or Good Refurbished come with exclusive protections:
An award-winning Allstate warranty that matches or exceeds that offered on most brand-new phones (two years for Certified Refurbished, one year for all other grades)
The eBay Money Back Guarantee so you can be assured you'll receive exactly what's been ordered
30-day free returns that make it easy and convenient to send the product back for a refund.
Free shipping is included with all eBay Refurbished Phones
How to Find the Best Refurbished Phone for You
The eBay Refurbished program offers a wide variety of phones, from the latest releases to previous favorites. Choosing from a wide selection of fully functional phones allows you to select the device that best fits your needs. Here are some of our top picks for different types of customers: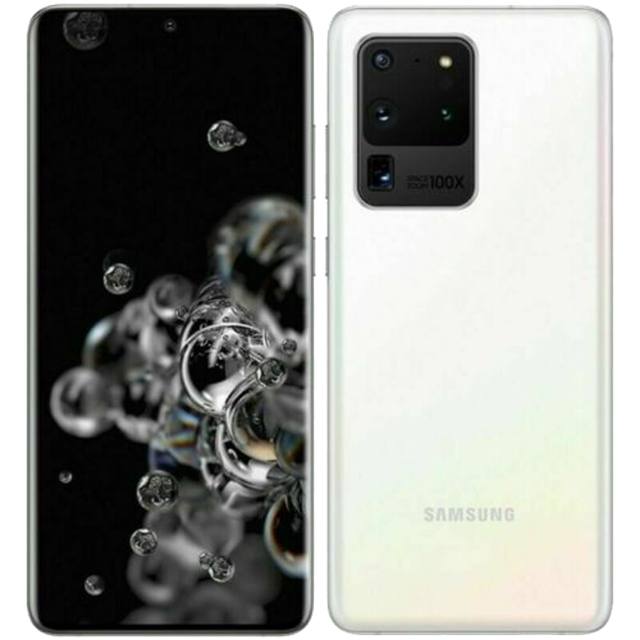 Tech Savvy Gamers

Getting the best performance from games and apps depends upon using a phone with the processing power, RAM, and storage to keep up.

For Android users, we suggest a newer device like a Certified Refurbished Samsung Galaxy S20 Ultra 5G. The expansive 6.9-inch screen is perfect for gaming and supports a smooth 120Hz refresh rate for realistic playback. It has the greatest battery capacity of any phone in the S20 line, which is ideal for long sessions. The version with 16GB RAM and 512GB storage is best-suited for demanding games and should have you running the latest titles with ease. Certified Refurbished phones are backed by the manufacturer and are guaranteed to arrive in like-new condition.

Gamers who are iPhone fans will also want to look for a model that can support the technical demands of the latest games. The iPhone 12 Pro Max in Very Good Refurbished condition is our choice when it's time to level up. Available with 128GB, 256GB, or 512GB storage, the phone is powered by the A14 Bionic chip for superior performance. The 6.7-inch Super Retina XDR display ensures your games look great, too. In other words, you'll be well-equipped to play any game in the App Store.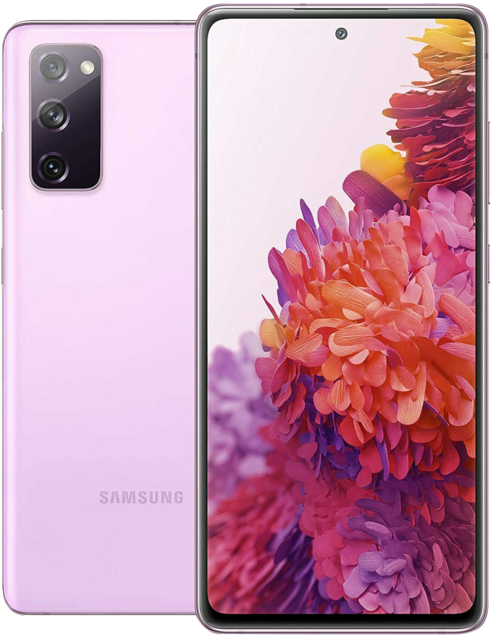 Budding Social Media Stars

Great cameras and 4K video recording are essential for the up-and-coming influencer. If you've yet to land big sponsors, consider an iPhone XS Max in Very Good Refurbished condition. This phone has a 7MP front camera and dual 12MP rear-facing cameras (Wide-angle and Telephoto) for capturing the perfect shot, and is capable of recording 4K, 1080p, or 720p video. Features like optical image stabilization, slow-motion, and time-lapse make it a strong choice at a reasonable price. The 6.5-inch Super Retina HD display is perfect for reviewing your content or keeping up with other influencers.

If you lean towards Samsung phones, the Galaxy S20 FE 5G in Very Good Refurbished condition is a solid choice. The 32MP Selfie camera is great for showing off your latest look while three rear-facing cameras (12MP Ultra Wide, 12MP Wide-angle, and 8MP Telephoto) give you plenty of options to capture the perfect shot. Depending on frame rate, you can record video at 8K, 4K, 1080p, or 720p resolutions. In other words, this phone is a powerhouse for the creative set.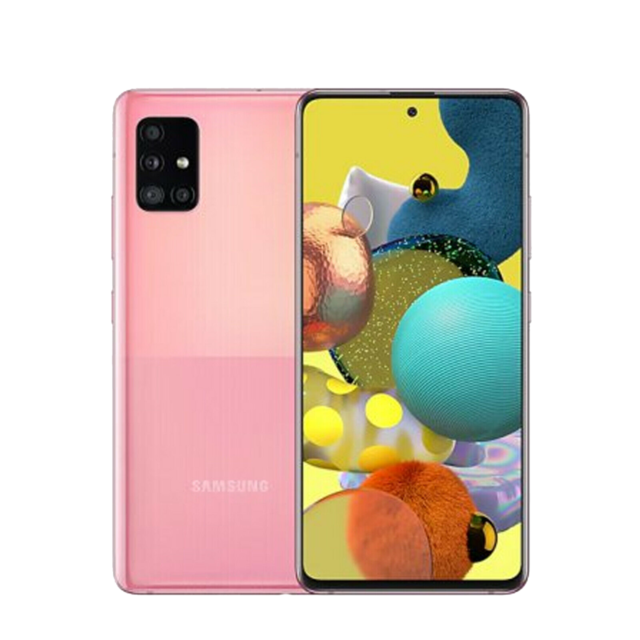 Kids/Teens

Kids punish their phones. We know this, and it's why a Samsung Galaxy A51 5G in Good Refurbished condition makes a lot of sense. The phone has plenty going for it: a 6.5-inch AMOLED screen, 128GB storage out of the box, four rear cameras, a 32MP front camera, and 5G connectivity. Good Refurbished condition phones will have noticeable blemishes, but these are cosmetic and do not affect functionality. The benefit for you is two-fold: a lower price and no worries about scratching or scuffing a brand-new phone.

An iPhone 8 in Good Refurbished condition is our pick for kids who want to stay within the Apple ecosystem. The 7MP front camera and 12MP rear-facing camera are great for young photographers while the 4.7-inch screen fits easily in small hands. The phone is also splash and water resistant, a nice feature when spills are a real possibility.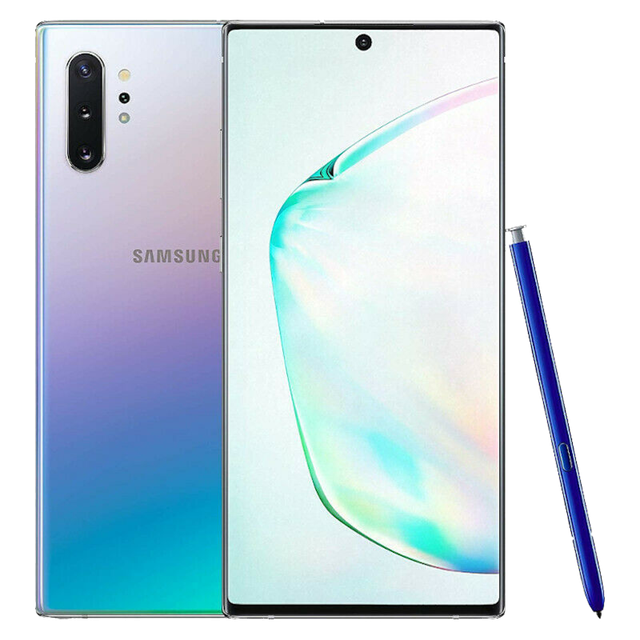 Grandparents

Video calls are one of the most useful smartphone features, helping elderly people keep in touch with friends and family over long distances. Most modern phones can support the technology, so your choice will be guided largely by cost. You can opt for a Certified Refurbished Samsung phone if you like having the latest, greatest device, or consider a Very Good Refurbished Galaxy Note10+ when searching for a bargain. The 6.8-inch screen is ideal for people who may have poor vision, while the 10MP front camera and three rear-facing cameras (16MP Ultra Wide, 12MP Wide-angle, and 12MP Telephoto) make it great for photography buffs.

Apple fans should consider an iPhone XS Max in Good Refurbished condition . The 6.5-inch OLED Multi-Touch display makes it easy to see everyone on video calls, while you're equipped with a 7MP selfie camera and two 12MP rear-facing cameras (Wide-angle and Telephoto) to take photos to share online. Choosing a refurbished iPhone XS Max is an affordable way for Apple loyalists to upgrade to a better device without stretching their budgets.
Popular Cell Phone Accessories

eBay Refurbished phones come with everything you need to get started, but there are additional smartphone accessories you may want to purchase for your device, including:

Cell Phone Cases: There's nothing more nerve-wracking than dropping your phone. Investing in a high-quality case from OtterBox or Spigen can prevent damage and heartbreak. At the very least you should get a screen protector for added peace of mind.

Chargers: While most phones come with a charger, you may want extras or one that plugs into a different power source. Cell phone chargers are available from manufacturers like Anker and Belkin for many different models.

Ear Buds and Headsets: Maintain your privacy while enjoying music, movies, and podcasts with a cell phone headset . Choose one with a microphone so you can take calls from friends or colleagues at home, the office, or on the move.

Portable Speakers: Bring the treble and bass with a portable external speaker. Great for daily use or poolside relaxation, we have new and used options from major brands like Altec Lansing .
4 Benefits of Buying an eBay Refurbished Phone
Here's why you should consider shopping eBay Refurbished smartphones:
Quality: Our products are thoroughly screened and held up to our demanding performance standards. Because it's not just the price that needs to work.


Choices That Fit Your Budget: eBay Refurbished offers up to 50% off the price of new. We offer a range of conditions to choose from, so you can get the exact item that fits your budget.


Peace Of Mind: Shop with confidence, knowing your purchase is backed by an industry-leading 1- or 2-year

warranty

.


Sustainability: You and your family can feel good about purchasing refurbished, as you're extending the life of a product and reducing harmful waste.
FAQs
What is eBay Refurbished?
eBay Refurbished is an exclusive program that allows manufacturers and qualified sellers to offer products in one of four grades determined by condition. Sellers clean, inspect, and refurbish the product and are held to our highest standards of customer service. Buyers enjoy additional protections, like an Allstate warranty, when shopping eBay Refurbished products.
What's the difference between an eBay Refurbished phone and a used phone?
eBay Refurbished phones are cleaned, inspected, and refurbished by the manufacturer or qualified sellers who grade them based on four conditions: Certified Refurbished, Excellent Refurbished, Very Good Refurbished, and Good Refurbished. Each grade has specific guidelines for the phone's appearance and battery life. Used phones' functionality and ascetics are defined by the individual seller and are not provided by a vetted eBay Refurbished seller.
Are eBay Refurbished phones good?
Yes, you can shop with confidence knowing that vetted sellers have refurbished and graded the phone based on strict criteria. Buyers also get an Allstate warranty that meets or exceeds that of the manufacturer, have 30 days to return the product, and are protected by the eBay Money Back Guarantee.
Is Samsung or Apple more popular?
Samsung and Apple are the dominant cell phone manufacturers in the United States, continuously jostling for first and second place in terms of sales. Each brand has loyal fans who won't even consider a phone from the other company. One major factor that influences people's preferences is whether they want a phone with the Android or iOS operating system. Most Samsung phones run on Android, while iPhones use iOS. Your choice should ultimately come down to which specific model has the specs and features you need.
Is the Samsung Galaxy S20 better than the iPhone 11?
The answer depends on what you want in a phone and is complicated by the multiple models available from each brand. There are four Galaxy S20 models, the S20 FE 5G, S20 5G, S20+ 5G, and S20 Ultra 5G, each with their own technical specifications. On the other side of the ring, we have the iPhone 11, iPhone 11 Pro, and iPhone 11 Pro Max.
People who stream lots of videos might prefer the S20 Ultra 5G's 6.9-inch screen compared to the iPhone 11 Pro Max's 6.5-inch display. The S20 Ultra 5G also has a 40MP Selfie camera, compared to the iPhone 11 Pro Max's 12MP TrueDepth camera.
When it comes to digital photography, though, it's not all about megapixels. The iPhone 11 has useful features like Night Mode that can reliably produce professional-grade photos. Samsung is no slouch here, so once again your preferences are key.
What's the difference between the iPhone 12 and iPhone 12 mini?
As you might've guessed, size is the most notable difference when comparing the iPhone 12 and iPhone 12 mini. The former has a 6.1-inch display while the mini's screen comes in at 5.4-inches. This also affects weight, with the iPhone 12 at 5.78 ounces and the iPhone 12 mini a diminutive 4.76 ounces. Another important differentiator: screen resolution is higher on the iPhone 12 (2532x1170) versus the mini (2340x1080). Finally, the smaller phone has a lower retail price. That means you may be able to find a particularly good deal when shopping eBay Refurbished phones.